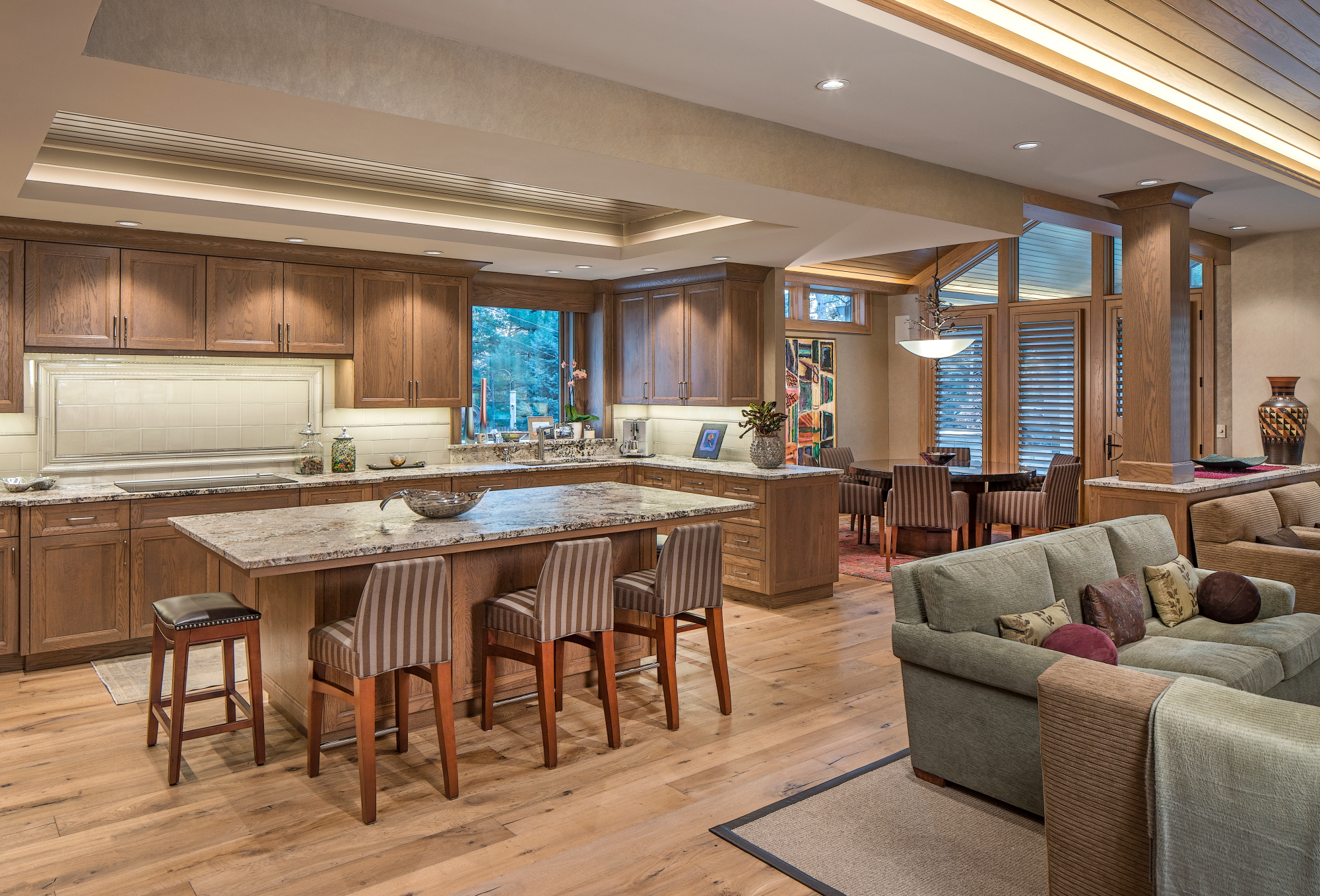 Kolding Cabinetry combines three core values – Design, Fabrication and Inspiration. Every step of the process keeps one goal in mind, satisfaction of the client. The secret to any successful project is to have a clear design intent, quality craftmanship of product and the inspiration to create something special for every client.
DESIGN
The design process at Kolding starts with a meeting of all parties, including the client, contractor, architect, interior designer and sometimes other family members. Regardless of the number of parties involved, we spend a considerable amount of time listening to how a client's lifestyle needs to translate in to the surroundings they live in. Our staff of designers have over 20 years' experience doing just this. We prepare a very detailed set of drawings to show exactly what every cabinet will look like before it is built. We make sure every client feels completely comfortable knowing exactly what to expect before we begin the fabrication phase of the project.
FABRICATION
Once a final design has been approved, the project moves in to the fabrication phase. Before any cabinets are built, a final measure of the jobsite is done by our shop manager and designer to ensure everything fits properly in compliance with the design. Once this is done, our production manager goes to work ordering materials, creating construction documents and programs our CNC machine to cut every part with precision and accuracy. Once parts are cut, our team of craftsman start the assembly process where cabinets are fit and joined together, hardware installed and finished with door and drawer fronts attached. Most of the building process takes place right here in our onsite shop. From here, cabinets are delivered to the jobsite and our team of installers start making the design on paper come to life. It is always great to see how excited our clients get at this stage of the process. For the first time, they really get to feel what the finished product will be like.
INSPIRATION
Inspiration, by definition, is the process of being mentally stimulated to do or feel something. This is really the basis of everything we do and the key to any good design. We draw inspiration from many things, but mainly directly from the client. They may not know how to explain what they like or even know exactly what they want, but through the process of design and getting to know our client on a personal level we start to put the pieces together and in the end, create something truly unique to them and the way they live.
Architect Robert A. M. Stern once said 'the dialogue between client and architect is about as intimate as any conversation you can have, because when you're talking about building a house, you're talking about dreams.' We at Kolding, find great joy in being part of this very important process and strive to make every clients' dream come true.